Webinar - Towards a zero carbon Scotland: Site Waste Management
Event/Workshop
This event has already occurred.
---
Date & time
Wednesday, 18 March 2020, 9:30 AM - 10:30 AM
Supported by: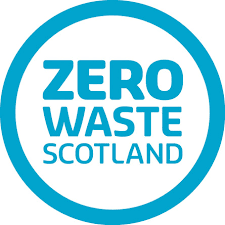 About this Event
Collaborating for a resource-efficient built environment and a low carbon future
This event is delivered by Supply Chain Sustainability School working with Zero Waste Scotland. We have invited ISG ( a School Partner), Beyond Green, McLaughlin and Harvey and Edinburgh Centre for Carbon Innovation (ECCI) to examine the issue of site waste management and how it can be reduced / eliminated to contribute to Edinburgh's low carbon future.
We all want a built environment in Scotland that is fit for purpose and fit for the future. There are many challenges to overcome, both now and in the future - including a climate emergency, resource scarcity, and low levels of public health and wellbeing. These challenges can be met by working together as an industry to make our working practices more efficient and less wasteful. This includes clients, stakeholders, prime contractors, and their wider supply chains.
Topics and speakers:
Welcome, introduction and context – Supply Chain Sustainability School
Circular economy: benefits for the construction industry - Zero Waste Scotland
Towards zero carbon: understanding & responding to the challenge - ECCI
Introducing www.constructionwasteportal.com - McLaughlin and Harvey
Business impact of waste reduction & prevention, and the free support available to achieve them – Beyond Green
Reducing site waste to lower our carbon footprint - ISG
During the event, participants will also have the opportunity to find out more about a newly funded service from Zero Waste Scotland, designed to prevent and reduce waste streams, save costs, increase profit and drive environmental improvement.
There is no cost of attending (all our events and learning resources are available free of charge). Breakfast rolls will be served on arrival.
Current School status re: Coronavirus (COVID-19):
We want to ensure you that the School will continue to provide the highest quality learning to you amidst the Coronavirus outbreak. We will continue to do this by changing the format of our face to face activities (workshops, full and half day supplier briefings, meetings) and broadcasting them remotely via a webinar format (or similar alternative). We hope you find this move reassuring so that you can still access all of our free training in a safe environment.
We are continuing to monitor the situation as it evolves and will adjust our approach accordingly so please keep an eye out for our emails and on our website.